{{SLIDER TITLE 1}}
{{SLIDER SUB TITLE 1}}
{{PRELEASE OCCUPANCY TITLE}}
{{PRELEASE OCCUPANCY}}%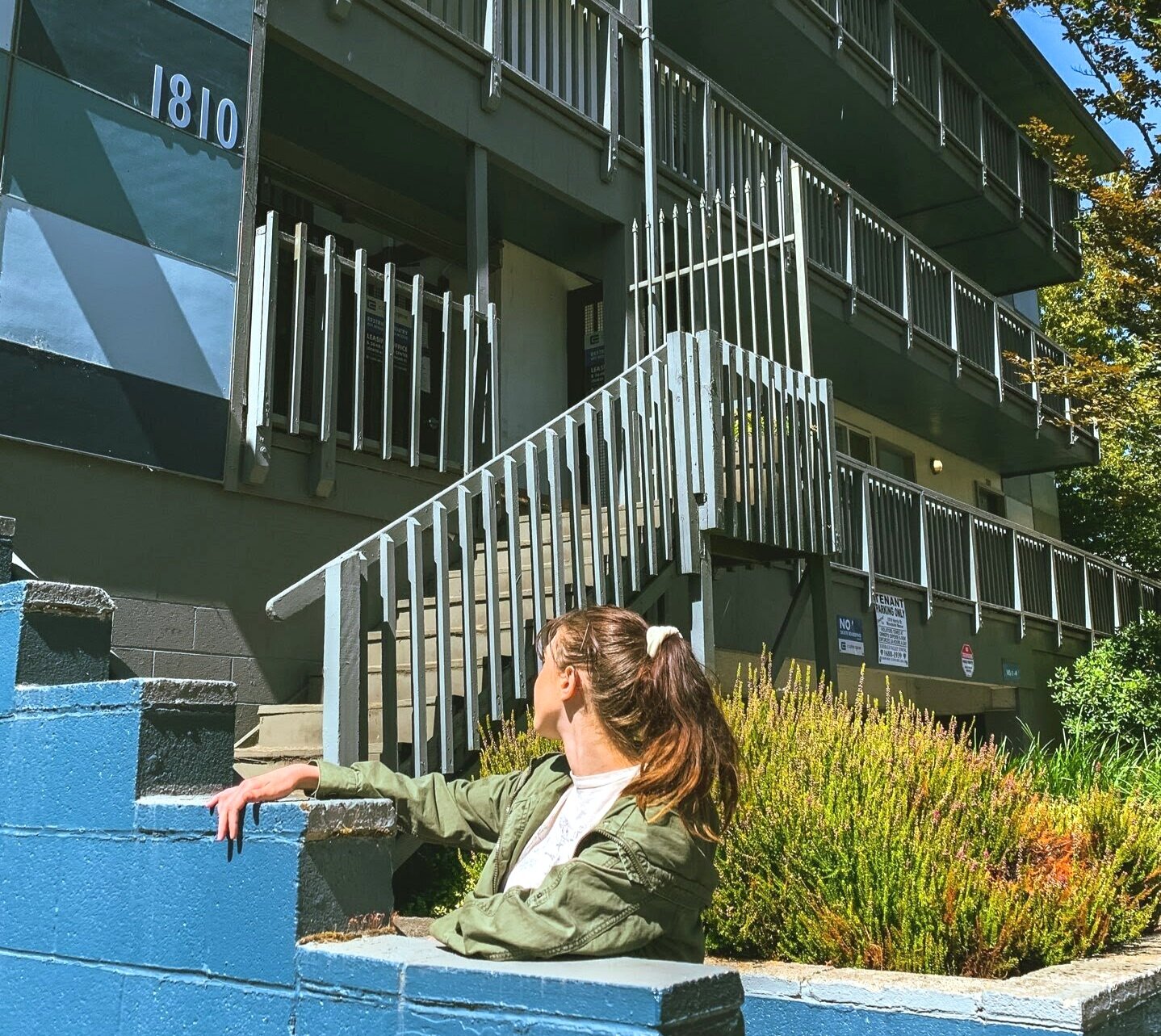 Eugene Student Housing Floor Plans
We offer a wide variety of floor plans for you to choose from. We've designed our Eugene student apartments to have everything you need to be comfortable and succeed academically. Want a room with more privacy? Get a private room with a private bathroom! Have a cat that needs a home as well? They're welcome at Capri!
If you're a UO student looking for affordable student housing in Eugene, then look no further. We have the best location, great amenities, all at an affordable price. Check out our virtual tours and take a look for yourself, or you can stop by our leasing office for an in-person tour.
View Floor Plans
Affordable Off-campus Housing in Eugene, OR
At Capri, our goal is to provide you with the best student housing in Eugene at the most affordable prices. We're located right on the edge of campus, so we may as well be "UO on-campus student housing." Our student apartments are surrounded by lots of restaurants, and other off-campus entertainment. Our communities have a clubhouse, laundry facility, and a fitness center to ensure you don't need to leave home to get everything you need done. Our residents love living here, just read their reviews! If you have any questions, give us a call or stop by. Rooms are filling up quickly, however, so make sure to apply today for the #1 student apartments in Eugene.
What they've said about us
"I'm living at capri right now, and it's great. It's clean and organized. When you have problems you can call them up without any issues or long waiting times! You get the room furnished so you basically only need to move in, Pack out, and feel at home"

Denise T.

Capri Resident
"I love living at capri! The campus quads are spacious, quiet, and offer a lot of privacy. Even though I have three roommates it feels more like I'm living in a studio. It comes furnished with a bed, desk, chair, dresser, and closet, but there's plenty of room to bring in your own bookshelf or something. My favorite feature is the air conditioning, during the spring term and in the summer it keeps my apartment nice and cool.."

Mat W.

Capri Resident
"Better than a lot of places in town for sure! And the staff is amazing! They are super helpful and friendly. They actually take the time to take care of you and help you with anything that you need. Renewed my lease as soon as it came available and I plan on doing that until I graduate. I truly don't think there is Anywhere better to live on or off campus!"

Yingchen C.

Capri Resident
"I love this place! I've never seen a property management company care so much for each resident! They go so far above and beyond for their community!"

Desiree R.

Capri Resident
"The apartment is nice, I think it is a nice way to start a transition into adulthood. The space is amazing and the community is everything."

Amyah M.

Capri Resident
"I love living here. My apartment had a wonderful layout and was perfect. Noise from neighbors wasn't loud at all. The staff is friendly and helpful, maintenance comes really quickly and I enjoyed living here"

Marissa G.

Capri Resident
CAPRI STUDENT LIVING IN EUGENE
CAPRI STUDENT LIVING IN EUGENE
CAPRI STUDENT LIVING IN EUGENE
CAPRI STUDENT LIVING IN EUGENE
CAPRI STUDENT LIVING IN EUGENE
CAPRI STUDENT LIVING IN EUGENE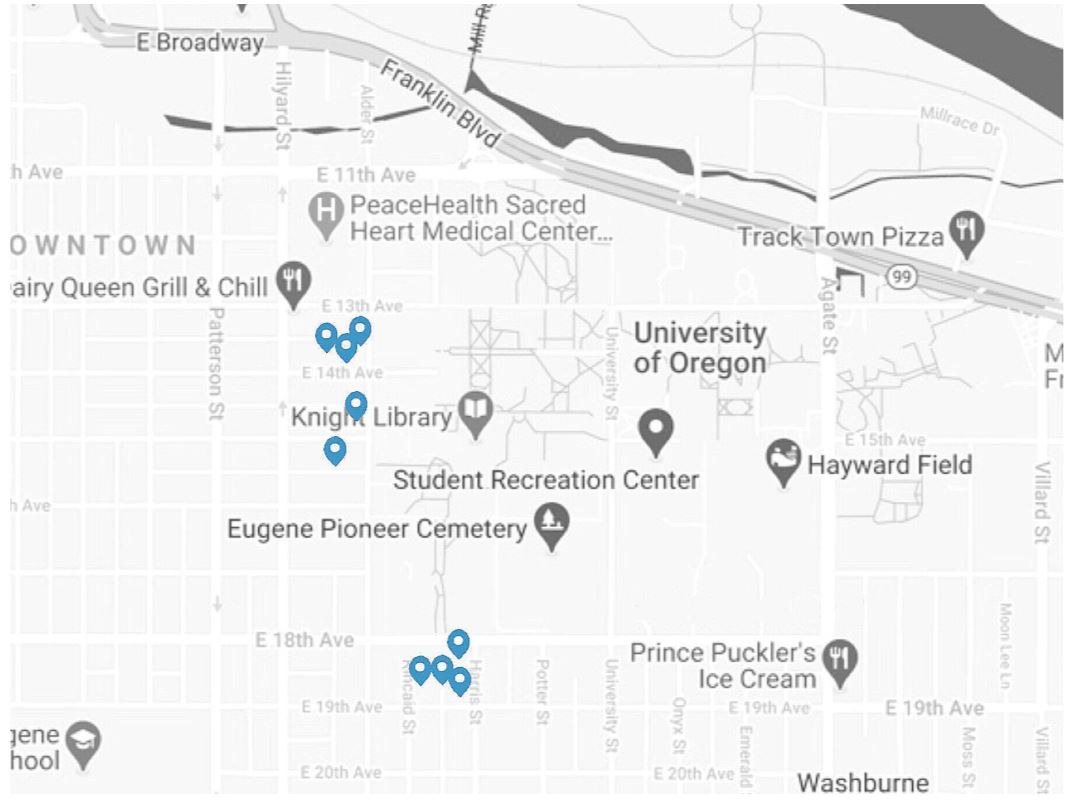 It's time to live on the Edge…of Campus!
Capri is just steps away from all of your favorite places in Eugene. Running late to class? Roll out of bed and go. Feeling hungry? Food is right around the corner. Trying to catch the game? No rush! We are right on the edge of campus. Each blue marker represents one of our eight buildings. Rest assured, we have a floor plan for your needs!